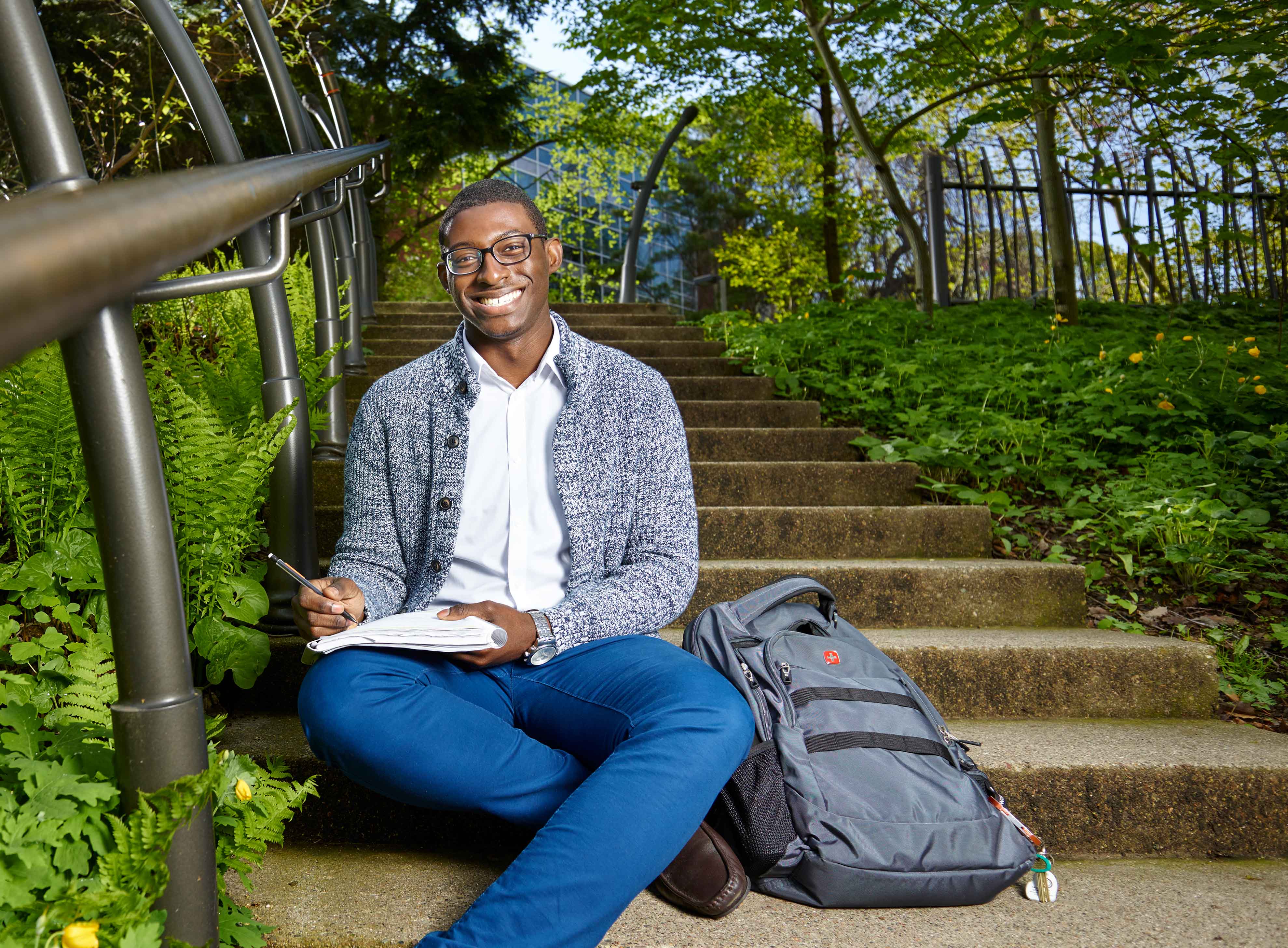 Undergraduate Research at Michigan State
Undergraduate Research at MSU is your time to explore. It's your time to find your passions and new areas of interest. It's your time to start making your mark.
In joining Undergraduate Research at MSU, you're joining an exhilarating, collaborative culture dedicated to creativity, experimentation, and discovery.
What exactly is research?
Research is conducted in every academic discipline, and it takes multiple forms. Historians sift through archives, anthropologists perform studies in the field, physicists work in laboratories, artists paint in studios, and filmmakers shoot, view, and assemble footage into films.
At its base, research is any scholarly or creative activity that leads to new knowledge, improves our ability to solve problems, or results in new theory, art, or artistic performances.
As one of the top 100 most innovative universities in the country, there is no place more exciting to conduct research than at Michigan State University.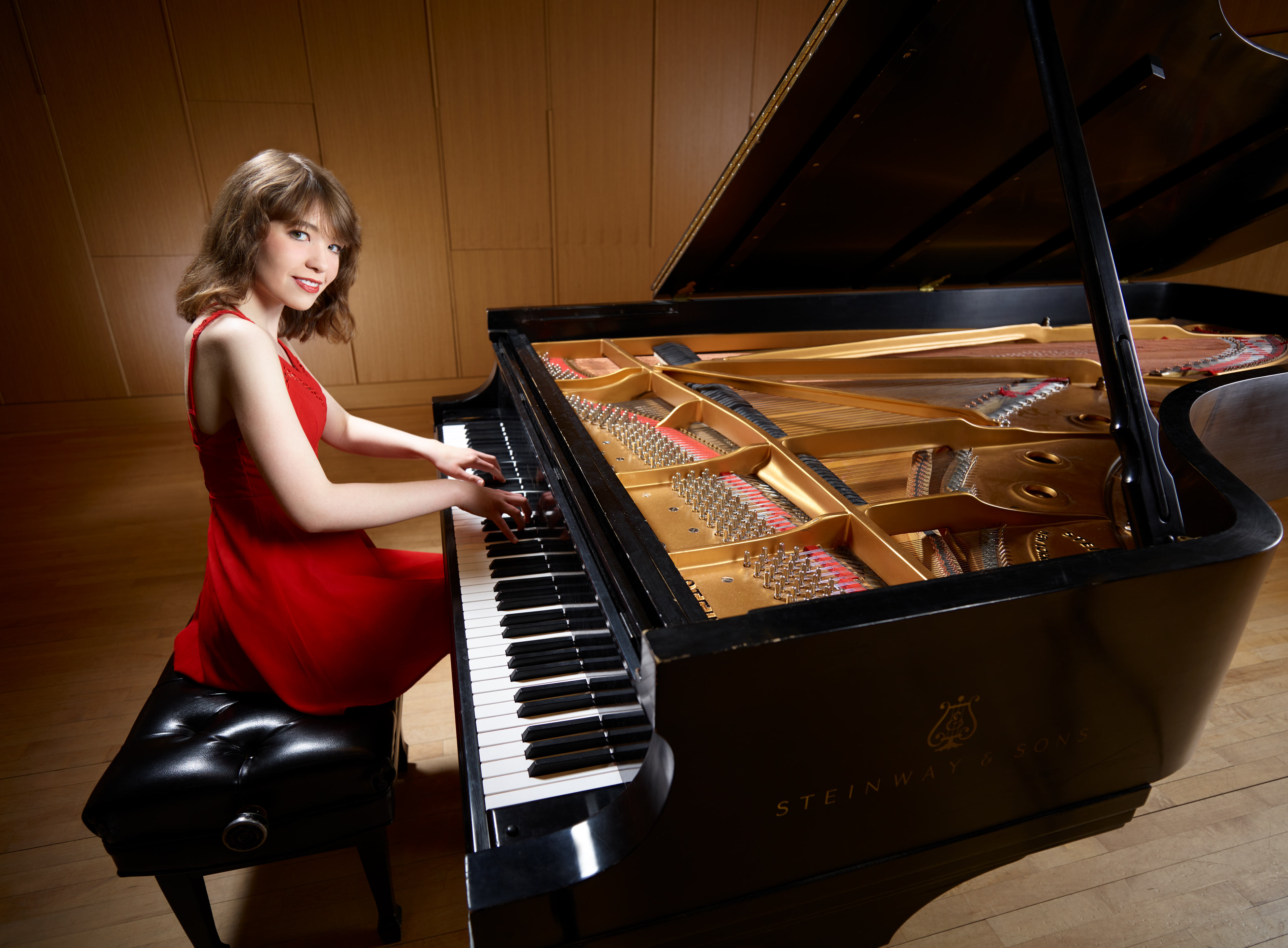 What about undergraduate research specifically?
In undergraduate research at MSU, you'll collaborate with a research mentor and potentially other students. Your mentor will guide you through your research journey as you absorb new knowledge, improve your problem solving skills, and tackle interactive, discovery-based experiences.
You'll be introduced to the ever-evolving world of academic research and learn the numerous components involved in the process. As you progress further into your research journey, your knowledge base will grow deeper and your research contributions will grow larger.
Undergraduate research provides a unique channel for exploring your particular academic discipline that you just can't get in the classroom. You'll engage with material on a deeper level and refine your knowledge in practical applications. Books are great, but the fun lies in doing.
Your course load and schedule will determine the hours per week you spend researching. Depending on your time commitments and how long you engage in undergraduate research, you might not be able to make an original research contribution. But you will discover exciting new things about your academic area of interest that may very well shape the professional path you take in the future.
Benefits of undergraduate research
75% of undergraduate researchers are juniors or seniors (or upper level students)
62% of undergraduate researchers identify as women
22% of undergraduate researches are first-generation students (the first in their families to attend college)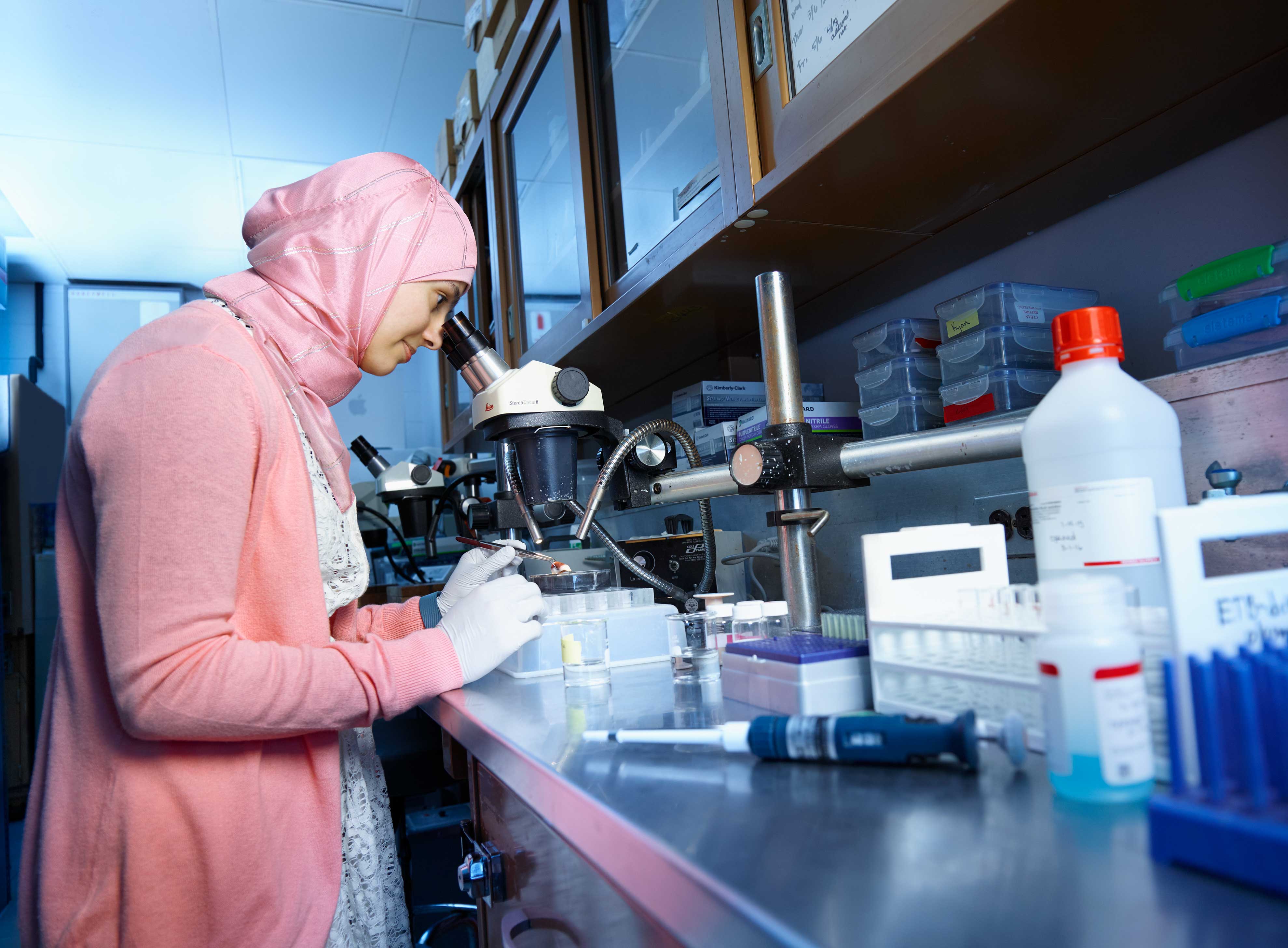 Students that engage in undergraduate research…
Develop enhanced analytical skills
Improve their oral and written communication abilities
Have increased self-confidence
Identify a career focus
Are more likely to graduate
Enjoy a more fulfilling undergraduate experience
Undergraduate research experience can be critical for students looking to pursue graduate education and research. Letters of recommendation written by professors support your character and knowledge-base as you submit job and post-graduate applications.
Building trusted relationships with your professors and research mentors is invaluable. They become lifelong allies, and you never know what doors they may open down the road.
Featured Student Spotlight
Take a look at the work our undergraduate students have accomplished. These are just some examples of what research will look like for you at Michigan State University. View more of students' work.